A big THANK YOU to all of our clients and customers in 2018 and the past. We are gearing up for another exciting year and look forward to serving all your Auction & Real Estate needs.
The Rudy Auction Crew: Troy, LeAnne, Mavric, Kolton, Cade, Bill, Brew, Lynne & Josh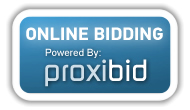 Troy Rudy; Auctioneer/Real Estate Broker IL #440000433, WI #2618-052
Upcoming Events:
Wishing you a Safe and Blessed Holiday Season!